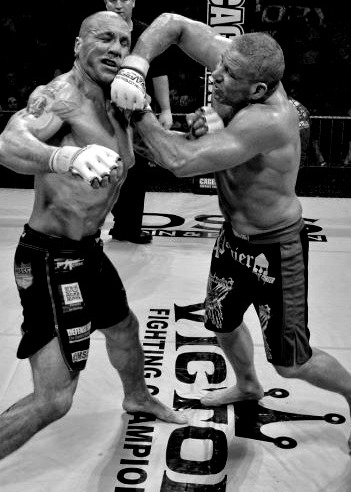 Coach Joe Baudler, at over 50 years of age, is an active veteran law enforcement officer who has served both domestically and abroad.  He is one of the Omaha metropolitan area's most veteran Mixed Martial Arts (MMA) coaches and is well known locally by those involved in combat sports.   Since the infancy of the sport in America, Baudler has practiced MMA.  He grew up as an athlete in both high school and college.  There, he was coached by many of the greats in both football and wrestling. His experience taught him what it takes to turn an ordinary person into a great competitor, skilled athlete, and a respectful team player.  He has a passion for passing on what he has learned to future generations of both athletes and coaches.
Joe has helped train many of our greatest local UFC and MMA competitors, but he is most inspired by what they have taught him in return.  Many of the athletes he's worked with have traveled internationally competing. Coach Baudler uses these opportunities to learn and grow from the work of his students.
Baudler competed in the grappling arts since youth.  He loves the sport of MMA and considers it one of the most practical martial arts, noting that it proves effective when tested off of the mats and in actual, real-life combat settings. His philosophy is to be excellent at many things rather than a master of one. He considers himself a jack of all trades and has cross-trained in multiple forms of martial arts.  As a black belt in Brazilian Jujitsu and Taijutsu, he understands that there is always more to learn.  Training in combat sports with good people on a great team is an amazing way to push the body and mind. Coach Baudler is always striving for perfection in hope of attaining excellence both physically, mentally, and spiritually. For Joe, this philosophy of lifelong learning fuels his passion to both continue his own journey of training and to share his knowledge with the next generation of warriors.